Being a husband is tough. Ever wondered what qualities make you a good husband? Even after your relationship's honeymoon phase is over, you can keep the spark alive in your relationship by being a good husband.
Read the below 10 tips to unlock the secrets of being the best husband ever.
1. Lead your Wife
Make her feel like a woman. This is what a woman always wants. It doesn't matter whether it is 2018, the 1950s, or 10,000 BC. Know how to lead the woman. Make decisions and execute the plans with confidence. Define the course of actions, move away from boring conversation topics and lead the relationship in general. A woman receives a sense of security when her husband knows what he wants out of the relationship and life, someone with a clear vision and goals. Nothing is sexier than a husband that motivates and inspires. As a husband, never tolerate disrespect. Stand your ground if she is unreasonable. You don't have to manipulate, threaten or intimidate to lead. Gain respect not with coercion but by assuming leadership and responsibility, and it is the key.
2. Make her Feel Special
Do spoil your wife with random gifts on certain occasions. Give her an adorable cute romantic nickname. Tell her how wonderful she is and how lucky you are to have her in your life. Reaffirm your love and commitment to her. Go the extra mile to let her know that she is the most beautiful woman you could ever imagine. While it is good to make your wife feel special, she does have to earn your respect first. If she is being ungrateful or disrespects you, trying to make her feel special will surely backfire. The well-intended romantic gestures are counterproductive if your wife perceives you as low value. It would appear like you are trying to buy her affection, which is a hallmark of weak men.
3. Spend Quality Time with Wife
As a good husband, you must spend quality time with your wife. Make sure you plan and spend at least one hour together uninterrupted. Having dinner together should be an unbreakable rule. Remember, the family that eats together stays together.
4. Plan Vacations
The best time to rekindle the heat in your married life is on vacation. Plan your vacations and recreate the magic of the honeymoon. Consider the places your wife might want to visit and give her a surprise. Weekend getaways can also help recharge your relationship.
5. Be the Greek God in Bed
Tickle the pleasure points of your wife. Be a bad boy alpha in bed, take charge, and be dominant. Mix things up, and sex shouldn't just be a chore. Don't be predictable. Learn and optimize your techniques. Role-play and sex toys definitely help. Take her on an emotional roller coaster, say dirty stuff, and tell her how much you want her. Have her stare into your eyes the entire time. Take a shower together or give her a long, sensual back rub. There has to be a balance between the sense of dominance, variety, emotion, and relaxation. You must lead in bed, period.
6. Make your Wife Feel Safe
A good husband stands next to his wife and not behind her. We are no longer living in jungles, and you don't have to worry about wild animals or enemy tribes attacking your wife. You have to hold her and not kneel in front of her, physically or emotionally. Make her feel safe with you. The sense of safety comes from knowing that you will confidently face all the hurdles and challenges that life might throw at you. Learn how to open up to your spouse. It is not just the body's weakness but also the mind's weakness that spells doom in the relationship. Anchor your relationship tightly.
7. Be Social
A good husband must have certain social skills. Your social group, your community, the friends you have speaks a volume about you. No wife ever wants a husband who is socially awkward. Develop good friendships, outdoor hobbies, and social groups to enhance your social status. Women, by nature, are more social than men. It does matter to your wife. She would definitely enjoy being part of your work parties and meet other like-minded couples.
8. Make Future Plans
Being a good husband, you must plan for the future of your family. Your wife would definitely appreciate it. Knowing future plans gives her a sense of comfort and surety about your commitment towards her and the family. Making future plans also gives something to feel excited about and keep up the hope of a brighter future together.
9. Tease her
It seems counterproductive but do tease your wife once in a while. She should know that other women find you attractive as well. The truth is, no woman ever wants a man that no other women find attractive. It would give your wife a chance to be happy over the fact that you chose her over the other women. It does work if you can successfully make her a little jealous. Be the mysterious man that she can never completely figure out. Keep a healthy relationship boundary though, a dose of funny banter and a playful tease is fine.
10. Be a Healthy Husband
Don't let your health and fitness slip away once you get married. Eat healthy and set the workout routine. Encourage your wife to accompany you for meditation or yoga. You are the captain of the family. Be fit and healthy.
Any thoughts? Let us know in the comments below.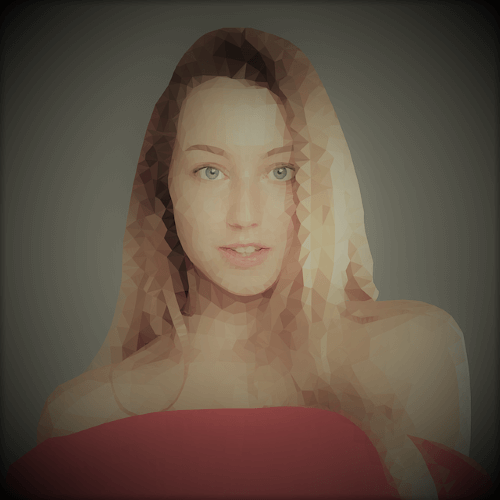 Emily believes that people should always live their lives to the fullest every day. She loves her dog JiJi. Emily has graduated from the University of Michigan and is a passionate relationship blogger who is looking forward to her career as a relationship and dating coach. She is an avid book reader with a special liking for romance, horror, and sci-fi genre.