In this generation, people tend to compare themselves to others, which degrades their worth and who they are. It is essential to acknowledge and accept our true worth, especially in a society that belittles us. The saying "Know your worth then add tax" has gained popularity, resonating with individuals striving to reclaim their self-esteem and achieve success.
This mantra will tell you how unique you can be and achieve the goals you always dreamed about. We all have goals for our future, but with the fear of self-confidence and self-motivation, we are always dragged backward. With time, society creates a mentality to be the same as others, work hard like others, dream like others, and live life like others. Is it true? Every fruit and tree has different qualities, as well as humans. To knowing what we can do and searching for reality in ourselves can be the superpower we could have.
In this article, we will delve into the meaning behind "Know your worth then add tax," explore its significance in personal and professional contexts, and provide strategies to help you rediscover your self-worth and become the real one of which we are proud.
The True Moto Behind "Know Your Worth Then Add Tax" 
At its core, "Know your worth then add tax" encourages individuals to understand their intrinsic value and confidently stand by it. By recognizing our strengths, capabilities, and unique qualities, we can navigate life with purpose and confidence with better planning. As a Quote says, "An idiot with a plan can beat a genius without a plan – Warren Buffett".
Just as business owners determine the price of their products or services, it's essential to establish our value and not settle for less. Even your per-second breaths are worth it in this world.
The concept of "Know your worth then add tax" emphasizes the importance of self-awareness and self-acceptance. It invites us to embrace our individuality, celebrate our achievements, and acknowledge the contributions we bring to the table. "Celebrate even small victories. ― H. Jackson Brown, Jr"
Furthermore, it reminds us to consider the additional value we provide, going beyond what is expected.
The Power of Realizing Your Worth
Understanding and embracing your worth can have a profound impact on various aspects of your life. Let's explore five significant reasons why knowing your worth, then adding tax is essential:
Understand the Value Within Yourself
When you recognize your worth, you better understand your unique qualities. By taking the time to identify your strengths, talents, and accomplishments, you can cultivate a sense of self-assurance and purpose. This awareness allows you to approach challenges with confidence and make decisions aligned with your true value.
Identifying Toxic Relationships
"Best to be enjoyed alone rather than with a toxic partner." Knowing your worth empowers you to recognize when someone doesn't value or appreciate you. Whether it's a romantic partner, a friend, or a colleague, understanding your self-worth enables you to set boundaries and distance yourself from toxic relationships. You deserve to surround yourself with individuals who uplift and support you, enhancing your personal and professional growth. Growth attracts another growth, if you achieve the sky, you should not see the people on the ground.
Setting Boundaries and Avoiding Discounting Yourself
It can be rude and harsh, but allowing others to judge you and take you for granted is even worse. To earn respect, you must be rigid on your self-boundaries. Knowing your worth makes you more assertive in setting boundaries and advocating for yourself. This applies not only to financial matters but also to personal and professional relationships. By valuing your time, expertise, and contributions, you can confidently ask for what you deserve and avoid compromising your self-worth.
Recognizing Others' Worth
Self-awareness and worth allow you to appreciate others' value. When you are confident in your abilities and power, you can recognize and support others' potential. Only the king can comprehend the other king's power. Contributing to others' success and growth through encouragement, guidance, and inspiration fosters a positive and empowering environment.
Unlocking Your Full Potential
When you truly know your worth, you remove self-imposed limitations and embrace your unstoppable potential. You become more willing to take risks, pursue opportunities, and step out of your comfort zone. Believing in yourself and your abilities opens doors to new experiences, achievements, and personal growth.
Practical Strategies to Rediscover Your Self-Worth
Now that we understand the importance of knowing our worth, let's explore some practical strategies to rediscover and embrace our self-worth:
Cultivate Self-Awareness
Self-awareness is the foundation of recognizing your worth. Take time for self-reflection and identify your strengths, passions, and personal values. Take some time to reflect on your strengths and contributions to different aspects of your life. This understanding will help you build confidence and clarity about your self-worth.
Celebrate Your Achievements
Instead of downplaying your accomplishments, learn to celebrate them. Make a list of your big and small achievements, and acknowledge the effort and dedication you put into them. Reflecting on your successes will boost your self-esteem and reinforce your worth.
Practice Self-Compassion
Be kind to yourself and practice self-compassion. Treat yourself with the same empathy and understanding that you would extend to a loved one. Recognize that everyone makes mistakes and that setbacks are growth opportunities. Embracing self-compassion will help you nurture a positive self-image and strengthen your self-worth.
Surround Yourself with Positive Influences
Be surrounded by individuals who inspire and support you. Seek out relationships that foster growth, positivity, and encouragement. By surrounding yourself with people who recognize and appreciate your worth, you'll feel empowered to embrace your true potential.
Take Action and Set Boundaries
Knowing your worth requires taking action and setting boundaries. Practice saying no when necessary and communicate your needs and expectations. By setting boundaries, you establish the respect and value you deserve in personal and professional interactions.
Embrace Continuous Learning and Development
Invest in your personal and professional growth by embracing continuous learning. Seek opportunities to enhance your skills, broaden your knowledge, and stay updated in your field. The more you invest in yourself, the more you reinforce your worth and expertise.
Practice Gratitude
Cultivate an attitude of gratitude by regularly expressing appreciation for the people, experiences, and qualities that enrich your life. Gratitude helps shift your focus to the positive aspects of your life, enhancing your self-worth and overall well-being.
Embody Self-Confidence
Confidence is a powerful indicator of self-worth. Practice confident body language, maintain eye contact, and speak assertively. Embodying self-confidence will reinforce your worth and influence how others perceive and respond to you.
Seek Support and Guidance
If you struggle with recognizing your worth, seek support and guidance from trusted friends, family, or professionals. Therapy, coaching, or mentorship can provide valuable insights and tools to help you navigate your self-worth journey.
Embrace a Growth Mindset
Adopt a growth mindset, understanding that your worth is not fixed or limited. You can always improve and grow if you embrace challenges, view failures as learning opportunities, and believe in your ability to succeed. A growth mindset fuels your self-worth and empowers you to reach new heights.
 At The End –
"Know your worth then add tax" is more than just a catchy phrase – it's a powerful reminder to embrace our self-worth, charge what we deserve, and unlock our full potential. By understanding our unique qualities, setting boundaries, and recognizing the worth within ourselves and others, we can navigate life with confidence and purpose. Rediscover your self-worth by cultivating self-awareness, celebrating your achievements, and practicing self-compassion. Embrace the journey of knowing your worth, and watch as it transforms your personal and professional life. Always keep in mind that you are a worthy, capable individual who deserves success.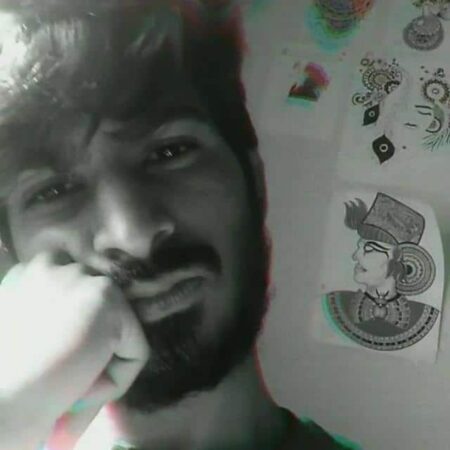 Dinesh Sindhal loves to write stories and hopes to amaze readers with his creative imagination. Through his storytelling, Dinesh creates a world of meaningful and deep fantasies. He has a bachelor's degree in commerce and artistic activities. Dinesh enjoys martial arts and plays guitar.