A toxic relationship is where two people constantly arguing to the point they hurt each other. It is an unhealthy lifestyle for us because it drains our energy, self-esteem, and affect our emotion. Opposite personality and perspective can also lead to an unhealthy relationship. Every relationship does go through ups and down.
It's normal for couples arguing to reach an understanding between each other. I know it's hard to understand our partner habits, attitude, and behavior. However, that is not a reason for you to hate their flaws. Learn to embrace their weaknesses, flaws and never judge their preference.
If the relationship hurting, you physically and mentally it's better for you to end it. Why fight for something that only brings pain to you, right?
ABUSIVE IS A TOXIC RELATIONSHIP
Based on studies, one of the reasons people become abusive is that they have been abused before. People who have been abused before, their mental behavior will take a bad effect and without proper guidance, this can lead them to do something bad. For example, drinking, taking drug, prostitute and etc.
CATEGORIES OF ABUSE:
PHYSICAL
Physical abuse is any intentional, unwanted action or something hurting to your body. Even though some physical abuse does not cause pain or even leave a bruise, but it's still unhealthy. Based on The National Domestic Violence, 1 in 4 women and 1 in 9 men experience physical violence by their intimate partner.
EXAMPLES OF PHYSICAL ABUSE INCLUDE:
Hitting, slapping, scratching or biting, pushing or shoving, kicking
Forcing you to have sex
Choke or strangle you
Throw things at you
Use a sharp or hard object that could hurt you
physically restraining you (such as pinning you against a wall, floor, bed, etc.)
other acts that hurt or can also threaten you
WHAT TO DO IF YOU GOT PHYSICAL ABUSE BY YOUR PARTNER
Call the police and get help if you got locked up in the house.
If you got locked up in the house without any communication devices the best solution is to find a way to get out of the house. For example, breaking the window scream for help (for the apartment).
Get them reported.
The most important things do not accept or make excuses for your partner's abusive behavior.
If this action is continuous you need to realize that this wrong and it's never been your fault.
PSYCHOLOGICAL OR EMOTIONAL
Nearly half of all women and men in the United States have experienced psychological aggression by an intimate partner in their lifetime (48.4% and 48.8%, respectively). Psychological abuse is subtle since the victims often ignored it and keep it to their self. Significantly, it is also important to gets help if it get worse. Since it can lead to depression and anxiety.
EXAMPLE OF PSYCHOLOGICAL OR EMOTIONAL:
Digital abuse
Body shamming
Compare you with others
Forcing you to send your naked photo
Calling you with insulting names. (Ex: Whore, hoe, animal and etc.)
WHAT TO DO IF YOU GOT PSYCHOLOGICAL ABUSE BY YOUR PARTNER
If you being compared with others and tell yourself that you are better than they know
Always keep your mind positive if you being body shaming
If your partner meant it, those bad words they said to you the solution "Leave them".
3. FINANCIAL
Domestic abuse is common in a relationship. However, financial abuse does happen to most the couples. For your information, between 94-99% of domestic violence survivors have also experienced financial abuse.
HOW TO KNOW IF YOU BEING ABUSE FINANCIALLY:
Taking your money from your bank account without your permission
Refusing to give you money for food, medicine or grocery.
Taking your savings without your knowledge
Refusing to pay for child or your support
Forcing you to takes loans
Use your checkbook, ATM card, or credit/debit cards without your knowledge
Freeload in your house
Never pay bills for the house
WHAT TO DO IF YOU BEING FINANCIAL ABUSE:
If they physically abuse you cause not giving them money, it's better for you to get them reported.
Always keep your information and never let them know.
If they using your card, you can ask the credit bureau to force your account.
Don't sign any loan or another financial contract with your partner.
SEXUALLY ASSAULT
In relationships, between 14% and 25% of women are sexually assaulted by their partners. Sexually assault is a sexual activity that occurs without your consent. It is sexual violence which includes rape, groping, unwanted touching and etc. Sexual assault can also be non -contact activities. Such as flashing, which they force you to send your naked photo to them.
If you've been assaulted by your partner, it's not your fault. Don't be scared to report it to the police. Sexual assault is a crime and it's not something that you can simply forgive it. If you think that it's fine since people, make mistakes a couple of times. You are wrong! People need to control their lust and their tolerance to drugs and alcohol.
WHAT TO DO IF YOU GOT SEXUALLY ASSAULT BY YOUR PARTNER
Try to get away from them as soon as possible.
If this act is continuous try to call someone you know or from other authorities to get help.
The most important things you need to do is to go check your health at the clinic and get treated.
In conclusion, if they willing to be better, guide them and always support their effort. Teach them how to control their temper.
If they never change and keep doing the same mistakes over again tell yourself that you deserve better. Forget about it, it is not worth to waste your time for people who hurt you mentally and physically. Sacrifice something that will bring good to us is worth it. If they really love you they willing to be better for you. Even if you being considerate to them that doesn't mean they can mistreat your kindness for this.
DOUBTING BREAKING THE TRUST
Doubting usually happen to couples who lack in communication. Lacking in communication can leads to misunderstandings, bitterness, being too emotional that can make both of you distance from each other. Without communication, you will not know what's been going on inside your partner head.
Communication is the answer to all of your problems and the only method you can do is just ask. Never doubt when it comes to building trust in your relationship. Doubting is normal in life but when you doubt too much it can break your trust and this is where toxicity comes in. Try to prevent it before it getting worse.
Example of bad doubting:
"Am I making the right decision to stay?"
                "Do I even like him/her"
                "is he/she cheating on me"
Example of good doubting:
                "Am I good enough for him/her"
                "Is he/she happy being with be me?"
                "What can I do to make it better?"
It's not that hard to communicate and you don't need to be a talkative person to communicate with your partner. Just simple conversation will do and slowly for sure, you will get used to this. These are examples that you can use it as a guide:
"How were you feeling today?"
                "How was your day?"
                "What can I do to make your day better?"
                "Want me to cook for you?"
"How can I make you happy? Want me to sing for you? …. (example)
"Want me to massage your shoulder?"
"Welcome home babe, want me to make you a drink to freshen up your body?"
 If you need more here other ways to improve communication in your relationship.
LACK OF TRUST DAMAGING THE RELATIONSHIP
Trust is core in a relationship. Ask yourself "will I be with someone who I don't trust?" Trust is like a medal. You want a medal you have to earn it. Same goes to trust. You want your partner to trust you, you have to earn it. Without trust, you will lead to breaking down your relationships. Furthermore, without trust, you won't feel comfortable around your partner.
Here a simple step to rebuilding your trust in a relationship:
Sit and talk on how to fix the problems. List out all the things that you find that affect your relationship.
Check yourself have you ever done anything wrong. As for women have you fulfill your duty as a housewife. Have you ever wonder what your man wants from you? Have you ever asked him whether did you satisfy your job as a housewife? And never point another person problem. Try to examine yourself first then slowly find the source of the problems.
Learn to forgive everyone makes mistakes and nobody is perfect. From mistakes, we learn and we improve ourselves to be better.
Share your feelings. I know some people do not understand what we feel. But at least try to share your thought and feelings to your partner. At least they try to understand what has been bothering you. Importantly, you should never keep your problems alone. It will only just lead you to overthink and become too emotional.
In the bottom line
The relationship is like a "glass where you have to hold it with care and it will remain as in one piece. If you hold it loosely, it will fall and break.". If you want the best for your relationship you have to get rid your ego and learn to control your temper. Keep in mind, never throw your tantrum on your partner.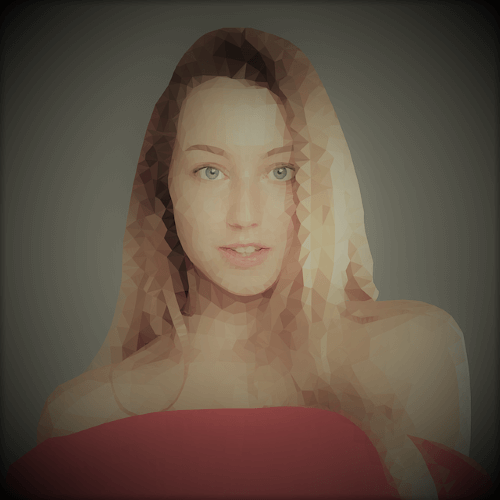 Emily believes that people should always live their lives to the fullest every day. She loves her dog JiJi. Emily has graduated from the University of Michigan and is a passionate relationship blogger who is looking forward to her career as a relationship and dating coach. She is an avid book reader with a special liking for romance, horror, and sci-fi genre.