What are catheters?
A Catheter is a tube inserted in the bladder, allowing urine to flow out of the body. This treatment is used for individuals who have incontinence or difficulty in urinating. People with Neurogenic bladder dysfunction, like spinal cord injury (in most of the cases), spina bifida, due to prostate enlargement or urethral structures, need catheterization regularly to empty their urinary bladder.
Suppose you are unable to empty your bladder on your own. In that case, you should use catheterization on a daily basis because leaving urine in your bladder for a long time can lead to an increment in the size of the bladder and can cause some serious infections.
What are the different types of catheters?
There are three types of catheterization available and intermittent catheterization is one of the three types.
The three types of catheters are as follows.
Indwelling catheter: These types of catheter stay in the urethra for a long period of time. Indwelling catheters are also known as Foley catheters. They are kept in place by inflating a balloon with sterile water.
External catheters: The external catheter is placed outside the urethral tube. These are designed especially for men for short-term use. They are commonly referred to as condom catheters.
Intermittent catheters: These catheters allow the patient to empty the bladder several times a day and are inserted only when required. Intermittent catheters are connected to the drainage bag to collect the urine.
What you need to know about Intermittent catheters?
Intermittent catheters are designed to use at home. Intermittent catheterization is a clean procedure with a very low chance of infection when used properly by the individual or caregiver. Intermittent catheters are disposable and should be used only once. Catheters usually have a drainage plastic bag to collect the urine and for the patients which cannot move, they have drainage bag attached to their legs. This leg bag can be detached and can be emptied in the toilet whenever necessary. The intermittent catheter can be removed when your bladder is empty.
Hygiene is important when using intermittent catheters. These catheters should not be used with dirty hands. Use sterile gloves to significantly reduce any chances of infection. Intermittent catheters should only be used with protection film which can be moved around the tube.
Intermittent Catheters are easy to use
It may seem pretty dangerous or painful at first but it is relatively easy to do once you get to use it on daily basis. But if you are not able to use it yourself for any reason than you should not feel shy to take help of your family member or your caregiver. Self-Intermittent catheters can be easily inserted and removed several times a day.
Intermittent Catheters are very effective
If you are unable to empty your bladder on your own intermittent self-catheterization is a very safe and effective process to drain the bladder. By regularly emptying the bladder, serious infection can be avoided.
The advantages of intermittent catheterization over Indwelling catheters
Low Risk of Infection: The chances of getting an infection in intermittent catheterization are comparatively less than in long-term catheters. It is due to the fact that in intermittent catheterization, the catheter is removed regularly in 8-10 hours and disposed of. A new clean catheter is used in place of it. But in case of long term catheterization, there are more chances of infection because the tube stays in the urethra for a longer duration of time.
Leaking: The chances of leakage are also less during intermittent catheterization because of the regular replacement of the catheter.
Blockage: The chances of blockage are almost zero because the tube is removed instantly after the removal of urine.
The intermittent catheterization process
Your healthcare provider or nurse can teach you the proper self-catheterization technique. They can guide you for first few times when you insert the catheter tube in your urethra. When you gently guide the tube into the bladder, the urine will automatically come through the tube into the drainage bag.
When the flow of urine stops, and your bladder is completely empty you can remove the catheter gently.
Once you are well trained by your healthcare provider you can do this procedure on your own. With practice you will get used to it. If you have physical limitation, you can ask your caregiver for assist in the self-catheterization process.
Precautions when using self-intermittent catheterization
Intermittent catheterization is known as the golden standard of the catheterization process because it takes less time and is very efficient. Catheters come in a variety of different sizes and different size. You should ask the doctor about the catheter you should use. Moreover, you have to take care of the drainage bag which collects urine. It should always be clean and hygienic.
Relax and take some deep breaths If you find it difficult to insert the intermittent catheter. A lubricating gel should come with the catheter when bought. The Lubricant eases the insertion of catheter in the urethra.  The water-based lubricating gel takes around one or two minutes to dissolve in the urine. If the urine flow is interrupted by the lubricating gel, slight coughing can help in starting the flow of urine.
Women need to be extra careful during self-catheterization. Make sure that you have inserted the intermittent catheter correctly in the urethra. In case the catheter incorrectly makes contact with your vagina, use a new catheter to try again. Reusing the used catheter can lead to urinary tract infections (UTI) due to transfer of germs from the vagina to the bladder.
In very few cases, the intermittent catheter may cause internal bleeding by breaking the sensitive part of the urethra. If you notice blood in urine or have serious cramps and bladder irritation, immediately seek medical attention.
Read more – Health Benefits of Turmeric
How to Take Care of Your Ostomy- Living Healthy After Ostomy
Disclaimer: The article is solely for informational purposes. It cannot be used for the purpose of diagnosis or treatment of any medical conditions. The content is not meant to be used as a substitute for advice from a certified medical professional.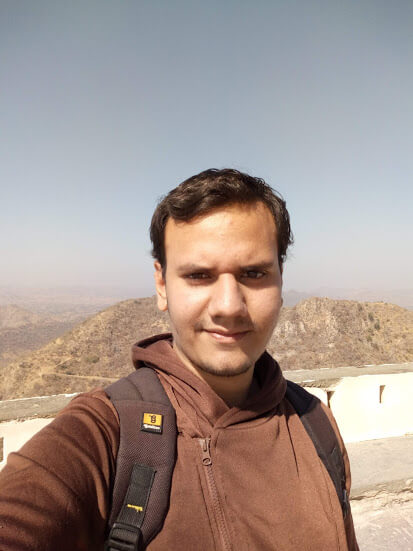 I am a world enthusiast, pursuing engineering in Electronics. I write on health and travel niche occasionally. I have written for several tech blogs and news websites. I have also worked as a marketing advisor. When I am not working, I study or play video-games and have an extra slice of pizza.