You hear words like motivation, productivity, and well-being get used often in the office, especially in leadership training. But have you really thought about these things and what they can do to the company? What is employee motivation? Why is it important? How can you improve it? When will you see real results in your employees? Is it measurable? These are all the questions you need to find answers to when talking about employee motivation and how much it means to the organization.
One of the most important things to do is define what is important to your employees. In Singapore, for example, industry leaders said that responsibility, autonomy, and knowledge are the motivating factors for employees. How about in your country? Specifically, how about in your organization? What motivates your employees?
Motivation is the desire to do something to get something, or not to do something so as not to get something. It what fuels you every morning to wake up at 6 AM and exercise. You want to achieve your body goals. It what gives you strength in the afternoon when you're too inundated with paper works. You want to meet your deadlines. Employers have a role to play in motivating their employees. You have to give them a reason to elicit a certain response from them.
Lead by Example
SMRT CEO Neo Kian Hong has made it a point to visit employees on the ground to know more about their struggles every day. He takes their sides whenever he can, often pointing out the sacrifices they make to ensure the safety of the rail transport in Singapore. He works hard to gain public trust, believing that addressing their concerns is the key. When employees see how Mr. Neo works hard, it can be a motivating factor to them doing their best in their jobs, too.
If you see your boss working as hard as you, then that motivates you in the morning to get up and go to work. If you see him coming down to check what's happening on the ground, then that fuels you to work harder and make sure he doesn't find something to worry about. In SMRT, leaders are not only bosses. They are guiding lights.
Improve Communication
Talking to your employees in person is different from conversing with them through email and video calls. You cannot rely on emails alone. That was why it was difficult for employers to motivate their workers during the pandemic. Once you go back to the office, set a time to meet with them. Hold meetings and get to know your employees better.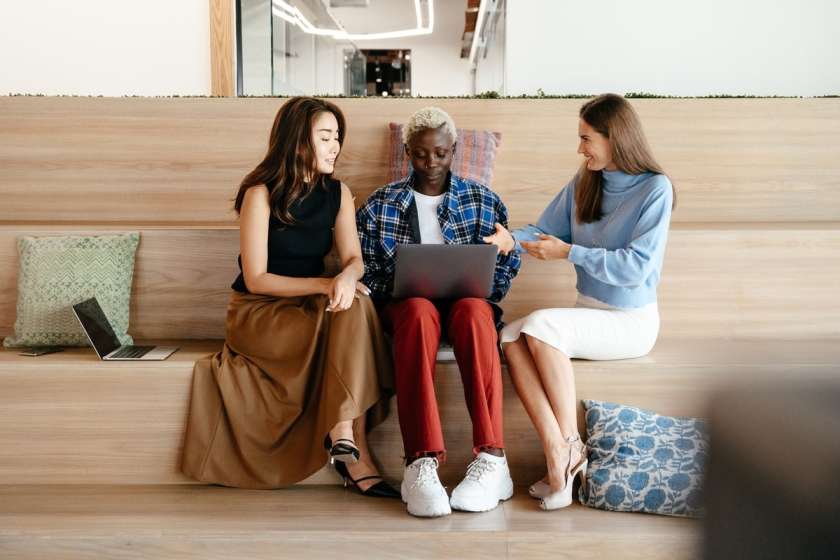 Doing so will make them feel that they are a part of the organization; that when the organization succeeds, it's because of their contributions. Employees want to see their contributions lead to success. That makes them feel valuable. It is commensurate with all the hard work they do every day.
Value Contributions
Employees need to take pride in their work. It is true that their efforts contribute to the success of the business. Make sure they know that you value these contributions. They will want to contribute more if they know these efforts impact the organization positively. Regardless of how big or small their contributions are, it's important to reward them with recognition. A simple "thank you" and "great job" will more than suffice, although adding incentives into their contracts will motivate them further.
Create Positive Workplace Environment
Sometimes, employees do not want to go to work because of the workplace itself. If they feel demotivated in the office, it might be because of a number of factors—office politics, lack of amenities, and disorganized spaces. Look around your office. Would you want to work there? Can you stay there from 8 AM to 5 PM? You can post motivational quotes around the office for inspiration. A framed inspirational quote by the pantry can do a difference.
Adding plants in the office will also create a peaceful working environment. Investing in office amenities and equipment will also empower your workers. It is these little things that can lead to better productivity in the office. Knowing that the management cares about your well-being enough to create a positive work environment will motivate employees to try to keep doing their best, too.
Motivation is what you hold on to when your plans are being derailed. It is what fuels your every morning as you face another day and hurdle another challenge. Most people don't think about what motivates them, and that's just wrong. Knowing what strengthens your resolve to do better at work will give you a better understanding of what you have to do and how you can improve it.