As our lives get busier, finding time for a full makeup routine can be a challenge. But that doesn't mean you have to sacrifice looking and feeling your best. With these quick and easy makeup tips, you can achieve a fabulous look in just five minutes or less. So, whether you're rushing to work, heading out for a meeting, or simply pressed for time, these beauty shortcuts will have you looking presentable and confident in no time.
5 Quick Makeup Tips for Rushed Mornings
Prep Your Skin for a Flawless Base
The key to a quick and effective makeup routine starts with a well-prepped canvas. Begin by cleansing your face with a gentle cleanser to remove any impurities and excess oil. Follow up with a toner to balance your skin's pH levels and tighten your pores. This will create a smooth base for your makeup and help it last longer throughout the day.
After toning, apply a lightweight moisturizer that suits your skin type. Opt for one with brightening properties to give your complexion a radiant boost. A moisturizer with SPF is also essential to protect your skin from harmful UV rays. Consider using L'Oréal Paris' Revitalift Crystal Micro-Essence, an ultra-lightweight facial skincare product that combines skin brightening ingredients like Salicylic Acid and Centella Asiatica for a glowing and youthful look.
BB Creams: The Multi-Tasking Time Saver
When you're short on time, BB creams are your best friend. These multi-tasking products moisturize, protect, and even out your skin tone, all in one simple step. Instead of using heavy foundations that can clog your pores and feel cakey, opt for a BB cream that provides hydration and a natural glow. L'Oréal Paris offers a range of BB creams that will leave your skin looking well-moisturized and flawless with just a single application.
Conceal and Brighten for a Fresh Look
Banish signs of fatigue and create a bright-eyed appearance with a good concealer. Look for a shade that is slightly lighter than your skin tone to effectively camouflage under-eye bags and dark circles. Gently apply the concealer using your fingertips or a brush, blending it seamlessly into your skin. Remember to also use the concealer to hide any blemishes, blotches, or age spots.
For a quick pick-me-up, give your under-eye area a gentle massage to reduce puffiness and increase circulation. This will help you achieve a refreshed and well-rested look in no time. Consider trying the L'Oréal Paris True Match Concealer, which offers a wide range of shades and a lightweight formula that blends seamlessly with your skin.
Focus on Bold Lips for Instant Impact
When you're pressed for time, let your lips do the talking. A bold and long-lasting lipstick can instantly revive your features and draw attention away from any signs of fatigue. Choose a vibrant shade that complements your skin tone and apply it with precision. To create a natural rosy glow, blend a tiny amount of the lipstick onto the apples of your cheeks using your fingertips.
Remember, less is more when it comes to bold lips. Avoid over-application and stick to a simple twist to perfect your pout. This quick and easy step will add a touch of glamour to your look and give you an instant confidence boost.
Embrace the Power of Dry Shampoo
On those mornings when washing and styling your hair is out of the question, dry shampoo becomes your best friend. These miracle products can freshen up dull locks and absorb excess oil, giving the appearance of freshly washed hair. Simply spray the dry shampoo onto your roots, focusing on areas that tend to get greasy. Massage it into your scalp to distribute the product evenly, and then brush through your hair to remove any residue.
Dry shampoos are also great for adding volume to fine or limp hair. They can give your locks a lift without the need for excessive teasing or backcombing. So, when you're running late, reach for a trusty dry shampoo and enjoy the time-saving benefits it offers.
In our fast-paced lives, time is precious, but that doesn't mean you have to compromise on your beauty routine. By following these quick and easy makeup tips, you can achieve a fabulous look in just five minutes or less. Remember to prep your skin, use multi-tasking products like BB creams, conceal and brighten strategically, focus on bold lips, and embrace the power of dry shampoo. With these time-saving hacks, you'll step out the door looking beautiful and feeling great, ready to conquer your day. So, even on the busiest of mornings, you can still look and feel your best.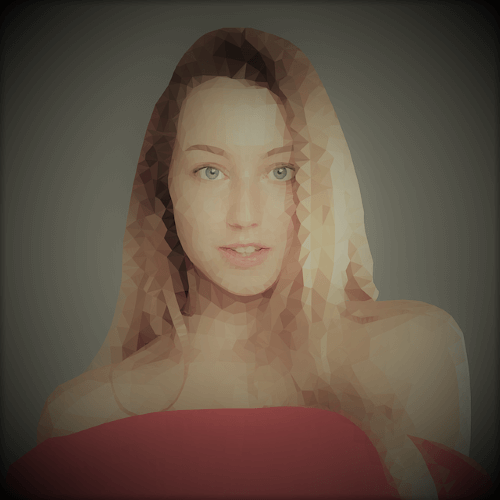 Emily believes that people should always live their lives to the fullest every day. She loves her dog JiJi. Emily has graduated from the University of Michigan and is a passionate relationship blogger who is looking forward to her career as a relationship and dating coach. She is an avid book reader with a special liking for romance, horror, and sci-fi genre.