If your phone doesn't have those stellar specifications like flagships, chances are that you might suffer from anxiety and frustration because of your slow mobile device. Smartphones perform just fine when newly purchased but over time Android system performance decreases due to storage of unnecessary files which makes the mobile speed slow. These unnecessary files are stored in the form of browser history, cache, cookies, and other information. Some apps that are not optimized correctly use excessive storage inside your phone which slows it down. With proper upkeep you can increase the speed of your smartphone.
Here are 10 easy ways to increase phone speed and performance significantly
1. Use a File Manager
A file manager is just another app that shows files you have in your android device in an arranged manner. There are many file manager apps available on Google PlayStore that also have some exceptional features but some of them are just on the next level on managing files to increase the speed of your smartphone. A good file manager should provide a clean interface with useful analytics which may help you in cleaning your phone easily. Google provides its own file manager which is named "Files by Google". This file manager has powerful integrated algorithms that collect usage data and it gives recommendations accordingly. Another alternative is ES file explorer which provides more powerful features but it is not that impressive in the terms of user-interface and machine learning algorithms to provide helpful recommendations.
2. Install Lite versions of apps
It is common to download multitude of apps from PlayStore for daily use. Regular use social media apps such as Facebook, Twitter, YouTube, Skype etc. have their Lite versions. Consider installing these lightweight version apps instead of full-fledged apps which can considerably slow down your phone.
3. Delete or Disable Unnecessary Apps
Delete unnecessary apps to provide a major boost in your phone's performance. After installation many apps stores data even when not being used that frequently. You might have a step-tracking app or GPS navigation app which you don't use often and are not that quite useful; such apps store a large amount of data in the background. It is always a good choice to uninstall such apps. Smartphone manufacturers offer some free promotional apps that get installed on your phone with each update. It is best to uninstall these apps if they are not useful for you. There are some pre-installed on your phone and you can't uninstall them. However, you can head to app settings to disable them. These apps might still show in app drawer but they won't start in the background and will consume very little space.
4. Update Your Mobile Apps
Check Google Play frequently for updates of your installed apps. Developers of these mobile apps constantly work to fix bugs in the apps and increase the app performance by adding new features. Always have updated versions of apps to make your phone function faster.
5. Clear App Cache and Data
Messaging apps like WhatsApp and Facebook stores messages as text data, over time this text data takes up a large amount of space in your phone. You should clear this type of data more frequently. You can do this by going to the 'Device Settings' then to the 'Application Manager'. Other apps like web browsers, maps, etc. also store plenty of cache memory in the device. Remember, the cache can also play a major part in boosting your phone's performance, so we recommend clearing cache only when you're running out of storage.
6. Use a Static Background and Turn off Animations
Smartphones uses CPU, GPU and RAM to provide smooth overall experience. Better the CPU performance faster will be the device. It is best to get rid of those unnecessary burdens on your device's CPU. Android's live wallpaper feature is a burden on your device's CPU performance. They need more CPU cycles to run and thus your phone battery drains quickly. If you are using live wallpaper on your device home screen, then replace it with a static background to increase phone speed. Your device will take fewer moments to load the home screen when using static wallpaper as compared to live wallpaper.
You should also 'turn off' animation to boost your Android phone speed. You can turn off Animations after enabling developer settings. Now, to enable the "Developer Options" setting in your device, you need to go to the "System Setting" then to "About Phone" and pressing "Build Number" several times until it shows a dialogue box that says "Developer setting has been enabled".
7. Clean RAM memory
Don't keep activities running in the background. It is true that the phone's performance depends on the processing speed of the CPU but to use that performance your phone needs some air to breathe aka RAM. If your device has low RAM memory then you need to clear apps to make it smoother. There is a great but experimental feature in Android which is called "Don't Keep Activities" and you can enable it in Developer Options.
8. Get a High-Speed Memory Card
Smartphone has low internal memory function significantly slower with time. To increase the smartphone speed and performance get a high-capacity memory card to maximize storage space. Memory cards can increase the storage capacity from 2GB upto 32GB. You can store plentiful of data and improve read or write operations.  Android smartphones with memory cards of Class 6 or Class 10 perform the best.
9. Stop Synchronization
Auto-Sync feature enables your phone to synchronize the data with account servers. (Example Google servers for Gmail notifications). For examples when your sync option is on, you get immediate email notifications.  However, to provide you with immediate notification and updates the auto-sync option refreshes the app multiple times every few minutes. This reduces the performance and battery life of your smartphone. To increase the performance of your phone you should keep Sync off. Whenever you wish to transfer data to Google servers you can switch it on.
Go to 'Settings', under 'Accounts', you will find 'Sync'. Turn the Auto-sync data off.  Settings of many apps, like Gmail, WhatsApp, Facebook, provide the ability to users to reduce the sync frequency. You can go to settings of these apps and reduce the sync frequency if you don't want to completely turn off the sync.
10. Update the Device
Google makes Android OS more efficient every year and also gives monthly several updates to some popular/supported phones. Updating your device may help so if you have an update pending in your smartphone settings, don't hesitate to install it.
Do you have another tip to share? Let us know what you think in the comment section below.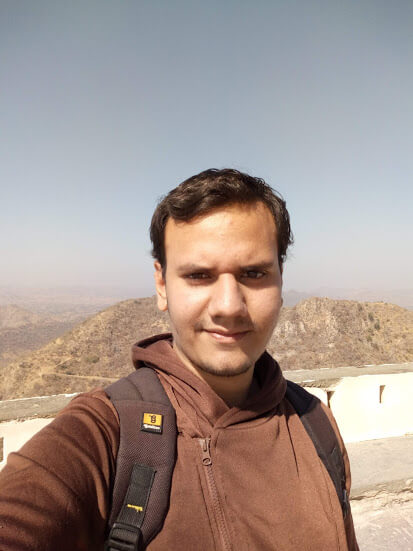 I am a world enthusiast, pursuing engineering in Electronics. I write on health and travel niche occasionally. I have written for several tech blogs and news websites. I have also worked as a marketing advisor. When I am not working, I study or play video-games and have an extra slice of pizza.