Gold Coast, Australia continues to be a popular destination for tourists across the globe. Between its stunning beaches, national and theme parks, and shopping centres, there will always be exciting new experiences waiting for everyone around the corner. With so many attractions, it may seem impossible to visit them all on a single trip!
There are some tourist activities that you simply can't pass on, either. Many visitors, for instance, don't want to leave without first checking out what deep sea fishing charters can offer.
True to its name, deep sea fishing (otherwise known as offshore or big game fishing) typically involves traveling at least 30-60 minutes or more away from the nearest shoreline. Participants can choose to book a half-day or full-day trip, depending on their schedules. Going with friends and family could also give you the opportunity to upgrade and make it a private event.
Are you interested in signing up for your first deep-sea fishing trip but are unsure what to expect? Here are a few things you should know about it:
The Captain's Message
Most of the time, your chosen ship's captain will give a short message at the beginning of your trip to the deep sea. It would include a warm welcome, some time spent going over the day's itinerary and lastly, the key details about the charter, such as special instructions, fishing tips and tricks, the location of emergency equipment (like life vests), and safety protocols. Don't be afraid to ask follow-up questions either. The captain or crew will be more than happy to assist.
Fishing Equipment
Most fishing charters are ready to provide the equipment necessary for your trip. Still, it's best that you double-check in case you need to bring your own or provide for any extras. During the actual trip, you may be offered a bag for the fish you caught. It's highly recommended to accept it since it guarantees that your catch is safely stored for later. You will also be given the opportunity to join a prize pool wherein the individual who catches the biggest fish wins the jackpot.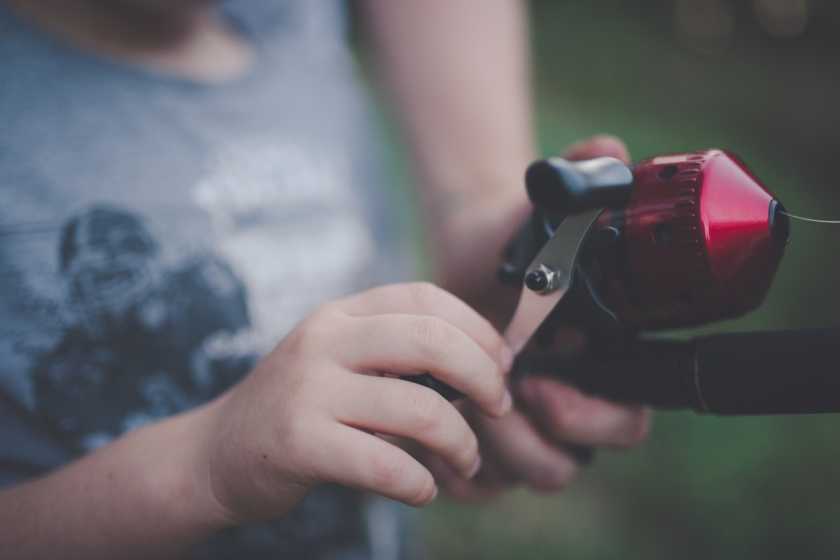 External Elements
Prepare for your early morning out at sea by getting lots of sleep the night before. Then, before you leave, make sure you apply sunscreen and wear layered clothing, preferably waterproof ones. Do this no matter how bright the forecaster said the sun would shine since being farther from shore puts you in colder areas.
Moreover, don't forget to bring sunglasses to protect your eyes from the harsh glare of light on the waves. Expect to encounter much harsher waves out in the open, too. Individuals who are prone to motion sickness are advised to pack their medication just in case.
Tips and Tricks
Preparing for your first deep sea fishing charter involves doing your own research before the trip. Here are a few tried-and-true practices from seasoned experts to help you get ready for your voyage:
Double-check your departure time and place. Ask your guide for directions to avoid arriving late and wasting time you could have spent out on the sea.
Prepare food for the trip. Most charters allow snacks and refreshments on board, especially when you book full-day trips since you will most likely not return to shore for lunch.
Bring up your concerns. Discuss any concerns you have about extra accommodations and services beforehand to help make sure the trip proceeds smoothly.
Set and manage expectations with the captain. Let the captain and crew know which fish you are interested in ahead of time to give them an idea of the kind of experience you're looking for.
While aboard the boat, you can enrich your experience by trying out the following fishing techniques:
Look out for dolphins. When you're searching for tuna, you may also find it helpful to look out for dolphins since they often swim together.
The ol' bait and switch. Switch between lure and live fish regularly to make sure your fishing bait is always fresh and keeps attracting fish.
Consider bait presentation. If you choose to use squid as bait, determine its presentation ahead of time. Will you use it clean or unwashed? Will you aim for smaller species of fish using squid strips or larger species with whole squids pierced through your hook a few times? Keep in mind that, unlike live fish bait, you don't need to change your live or dead squid bait until it's fully consumed.
Fishing in the Deep Seas for the First Time
There's always a first time for everything, including deep-sea fishing. Knowing what to expect on your trip and how to prepare for all of these factors can make this recreational activity one to remember. Above all else, however, be prepared to have fun with friends, family, or other fishing enthusiasts on the boat.